Dear Friend, Thank you for being a loyal reader of my newsletter. The House of Representatives is back in session this week, but most of the action is happening in the Senate where Democratic Leader Chuck Schumer is calling for a vote on an infrastructure bill that hasn't even been written yet. There is a lot of confusion surrounding this topic, but I spoke with Y'all Politics reporter Frank Corder to explain the different bills under consideration and what they mean to Mississippi. Be sure to watch the interview by visiting the Y'all Politics website.
Republicans Visit Federal Law Enforcement Training Center
As the Vice Ranking Member of the House Committee on Homeland Security, I had the opportunity to lead Homeland Republicans to the Federal Law Enforcement Training Center (FLETC) in Cheltenham, MD, to learn more about FLETC capabilities and operations. I was joined by Reps. Carlos Gimenez (R-FL), Peter Meijer (R-MI), Kat Cammack (R-FL), Mariannette Miller-Meeks (R-IA), and Diana Harshbarger (R-TN) on the visit where we watched a driver training exercise, toured the indoor firearms training range, observed a tactical training simulation, and toured the U.S. Capitol Police Training Facility.

A component of the U.S. Department of Homeland Security (DHS), FLETCs serve as an interagency law enforcement training organization for more than 95 federal agencies or participating organizations. In addition, FLETCs provide training and training resources to federal, state, local, tribal, territorial, campus, and international law enforcement.

As our nation faces rising crime rates, a border crisis, a drug crisis, and other forms of unrest, Americans can rest easier knowing that we have well-trained law enforcement ready to respond to any threat against our country. Our FLETCs help ensure that our officers maintain a high level of proficiency in responding to a wide and diverse range of emergencies that could impact American citizens. I'm grateful that my colleagues on the Committee on Homeland Security and I had the opportunity to learn more about the training of our law enforcement agents so that we can better assist them in their mission to serve and protect.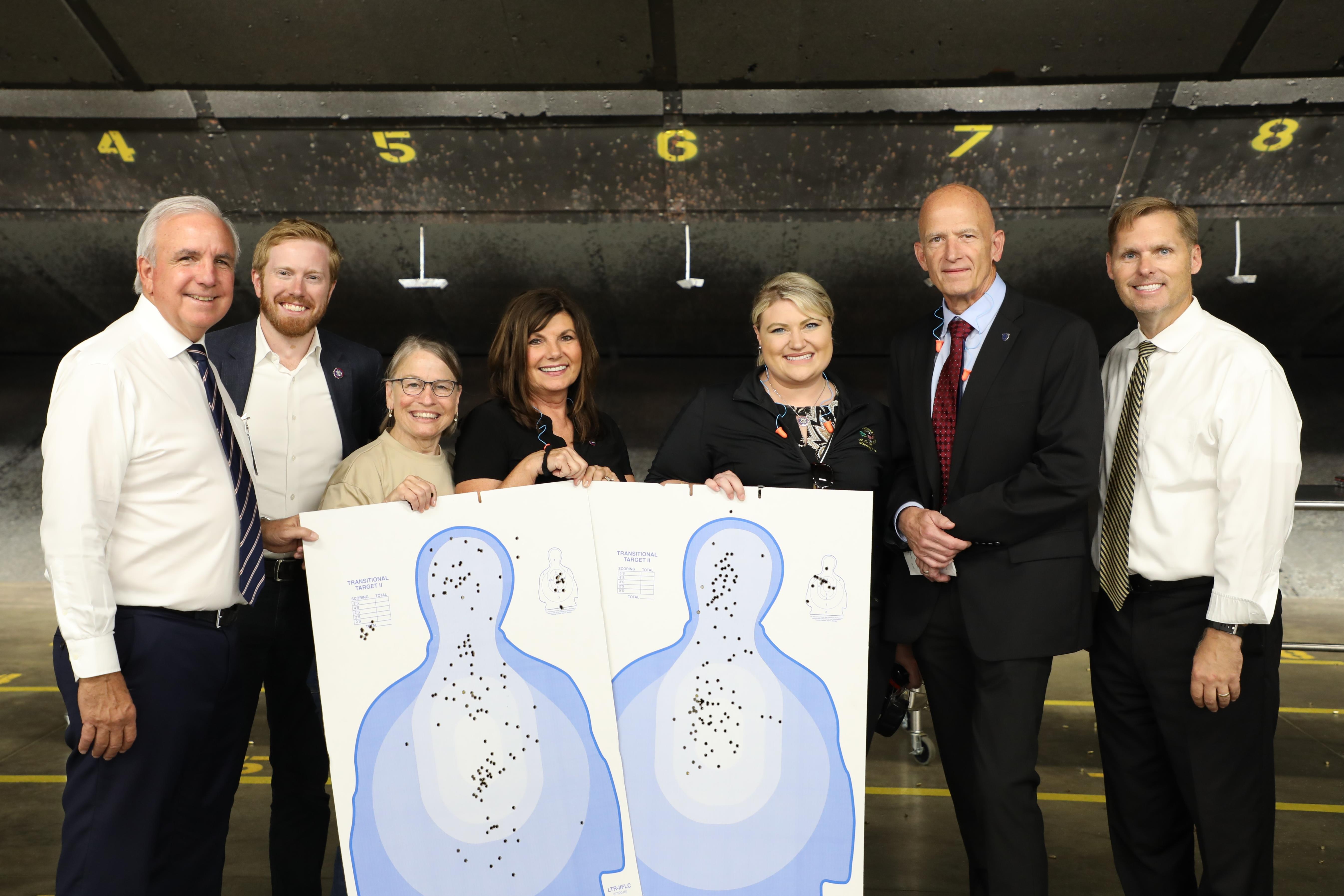 My Republican colleagues and I were able to practice on the state-of-the-art range at the FLETC. It came as no surprise that my Republican colleagues are great shots and know how to handle firearms safely!
Amicus Brief on Second Amendment
The Supreme Court is set to hear arguments in the case New York State Rifle and Pistol Association v. Corlett in the next term, which begins on October 4, 2021. In the case, New York residents were wrongly denied a concealed carry permit for personal protection by state officials. This will be one of the most important Supreme Court cases for Second Amendment protections since District of Columbia v. Heller in 2008, which reaffirmed the right of Americans to keep and bear arms for personal protection.

In preparation for this hearing, I joined an amicus brief led by Congresswoman Claudia Tenney (R-NY) in support of law-abiding Americans practicing their Constitutional rights. In short, we argue that states cannot apply the restrictions on American citizens' constitutional rights based on arbitrary measurements. In this case, two men were denied concealed carry permits for not having a sufficient justification. The Constitution does not grant rights to Americans based on justifications, and the state of New York was wrong to deny these men their right to bear arms based on such faulty arguments.

The full text of the brief can be found here.
In the News
Sincerely,

Michael Guest
Member of Congress